NAPOLEON ONCE AGAIN TAKES PART IN EUROPEAN SAFER GAMBLING WEEK
Napoleon is pleased to once again participate in European Safer Gambling Week along with other members of the Belgian sector federation BAGO. This initiative of the European Gaming and Betting Association (EGBA) aims to further raise awareness for the importance of responsible gaming and the protection of vulnerable groups. At Napoleon, our focus is on continuing to provide the safest and most sustainable gaming environment for our players. The participation in this initiative fits that purpose.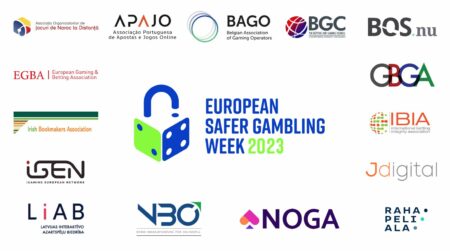 In total 15 sector federations from all over Europe participate in this initiative.
EGBA Secretary General Maarten Haijer welcomes the enthusiasm across Europe. "We're delighted to announce the third edition of the European Safer Gambling Week. As an organisation, EGBA and its members are committed to promoting a strong culture of safer gambling every day and during the week itself you can expect to see a concerted effort across Europe to raise awareness about safer gambling. The initiative provides a fantastic opportunity for Europe's gambling sector to come together to promote an issue of common importance: safer gambling."
These are the participating organisations:
– AOJND – Asociația Organizatorilor de Jocuri de Noroc la Distanță (Romania)
– APAJO – APAJO – Associação Portuguesa de Apostas e Jogos Online (Portugal)
– BAGO – BAGO – Belgian Association of Gaming Operators (Belgium)
– BGC – Betting and Gaming Council (UK)
– BOS – Branschföreningen för Onlinespel (Sweden)
– EGBA – European Gaming and Betting Association (EGBA)
– GBGA – Gibraltar Betting and Gaming Association (Gibraltar)
– IBA – Irish Bookmakers Association (Ireland)
– IBIA – International Betting Integrity Association (International)
– iGEN – iGEN – iGaming Executives Network (Malta)
– Jdigital – Asociación Española de Juego Digital (Spain)
– LiAB – Latvian Interactive Gambling Association (Latvia)
– NBO – Norsk Bransjeforening for Onlinespill (Norway)
– NOGA | Netherlands Online Gambling Association (Netherlands)
– Rahapeliala – Rahapeliala Ry (Finland)