Responsible Gaming
Always Keep Control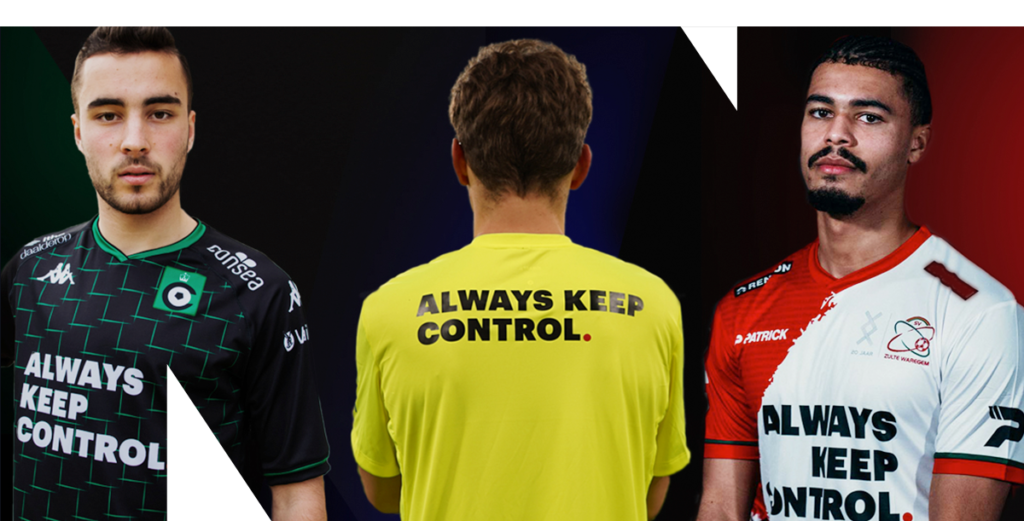 During the weekend of 22 and 23 January, Napoleon Sports & Casino launches the 'Always Keep Control' campaign. In this awareness-raising campaign, Napoleon is collaborating with the three JPL teams of which it is the main partner/shirt sponsor. SV Zulte Waregem, Cercle Brugge and KAA Gent are therefore also underlining the importance of playing responsibly, and are displaying this message on their shirts.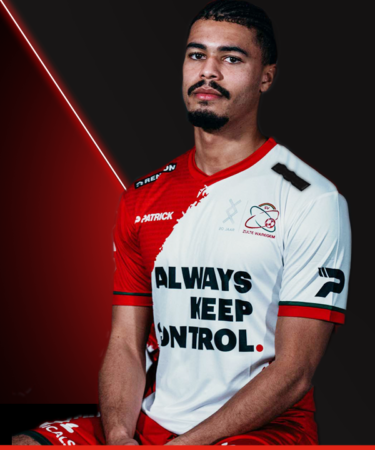 Responsible gaming is an absolute priority for Napoleon Sports & Casino. Games of chance must remain exciting entertainment, and must never lead to negative or even traumatic experiences.
The goal of Napoleon Sports & Casino is to become the leading responsible entertainment company in Belgium. In order to achieve this, we not only comply with all legislation and regulations, but on the basis of our responsible marketing strategy we also take our own initiatives to inform and raise awareness among players.
Responsible gaming and player protection is at the heart of the entertainment industry and is part of the Napoleon DNA.
But responsible gaming always remains a shared responsibility. Besides the use of state-of-the-art technologies to detect and prevent risky behaviour, we remain dependent on the player himself or herself.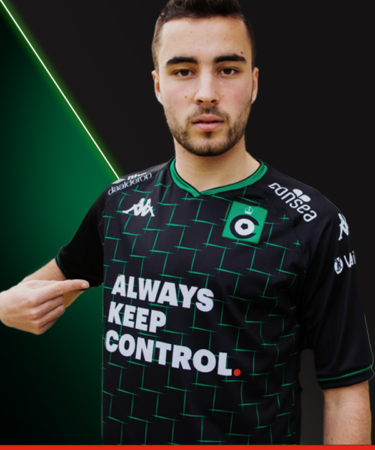 In order to raise players' awareness of this responsibility, Napoleon Sports & Casino, as main partner and shirt sponsor of Cercle Brugge, SV Zulte Waregem and KAA Gent, decided not to display the Napoleon logo visibly on the shirts during match day 23 of the Belgian Jupiler Pro League (22 and 23 January 2022), but to show the message 'Always Keep Control'. From that match day, the same message will also be displayed on the LED boarding of these clubs at every home match.
In this innovative way, we hope not only to raise awareness and draw attention to the importance of safe and controlled gaming, but also to start a constructive debate in full transparency on the risks of online and offline gaming.
To prevent the problem of addiction, no matter how limited, Napoleon is not only focusing on raising awareness. The company from Aalst is also using data and artificial intelligence (AI) to recognise problematic behaviour and so to be able to intervene quickly. To this end, Napoleon Sports & Casino has integrated the specific Mentor software application on its website. This AI-based tool from the German service provider Neccton is a tool that detects and monitors deviant and problematic gaming behaviour. A new and important step in the optimal online protection of the player.
---
Read more on the Responsible Gaming approach at Napoleon
For Napoleon Sports & Casino responsible gaming is an absolute priority. Gaming should remain exciting entertainment, but should never lead to negative or even downright traumatic experiences.
This is why Napoleon Sports & Casino strictly applies the recommendations of the Gaming Commission (part of the Federal Public Service Justice). The mission of this institution is to provide maximum protection to players. The Gaming Commission is an advisory, decision-making and supervisory body. This Commission is responsible for granting licenses to companies that operate gaming and betting activities.
Napoleon Sports & Casino conducts all its activities in a fully legal manner, at all times in accordance with applicable Belgian laws and regulations. We adopt clear, unambiguous rules for players visiting our platforms.
Players can at all times:
Set a deposit limit. This gives players control over the amounts they spend on our platforms. In the My Account section, the player can set a deposit limit, i.e. a maximum amount that should never be exceeded. The platform prevents the player from continuing playing once the limit is reached.
Suspend activities for a given period. To help players avoid spending too much time on gaming and betting platforms, Napoleon Sports & Casino allows them to easily block their accounts for a given period. They can themselves determine the duration of the temporary suspension.
Be excluded permanently. Napoleon Sports & Casino makes it possible for players to avoid any risk and any contact with gaming and betting platforms. It is perfectly possible for players to permanently block access to the platforms.
The following link allows players to initiate themselves the necessary action with the Random Gaming Commission.
Control gaming behaviour. As a responsible operator, Napoleon Sports & Casino gives players access to an online test with which they can check in a straightforward manner whether their behaviour exposes them to risks.
---
Looking for professional help?
Players who contact Napoleon Sports & Casino with requests for help will be referred to professional assistance. In Belgium, there are various associations and centres that provide assistance to players or gamblers:
SOS Jeux – toll-free number: 0800/35.777

available 24/7 for players and their friends and families.
The following websites make people aware of the risks associated with online gambling and provide information about gaming and sports betting.