Business leaders race in Xwift-Napoleon cars in 24h of Zolder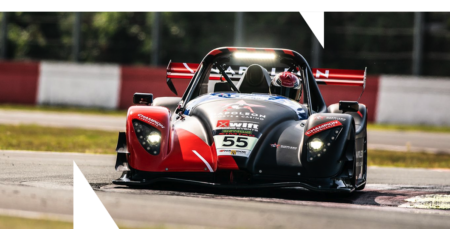 Last weekend, 6 cars driven by business leaders took part in the 24 hours of Zolder, a major event on the automotive calendar. They participated as part of a project of Xwift Racing, which is structurally supported by Napoleon Sports & Casino.
Tim De Borle, CEO of Napoleon Sports & Casino, participated as well and explains the idea behind this collaboration. "I have been fascinated by racing cars since my childhood. And I definitely fell in love with racing during a training with Xwift Racing.
"At Napoleon we are already active in racing sport as a partner of Tom Boonen and the talented Esteban Muth. This sport also aligns with the values ​​we stand for in our company. You have to know your limits and enjoy thrilling entertainment in a responsible environment."
"But this project is even more. Business leaders are living their childhood dreams together. It is an ideal platform for networking. They can also promote this concept through their own social media. For example, we made a real eyecatcher of the Radical SR3, the car I drove for my debut. "
Tim De Borle's team finished 16th out of 33 participants and completed 724 laps on the famous circuit.