Inspiring debate in our Round Table on sports marketing
Yesterday, Napoleon Sports & Casino organised a "Round Table" event on sports marketing at the Ghelamco Arena.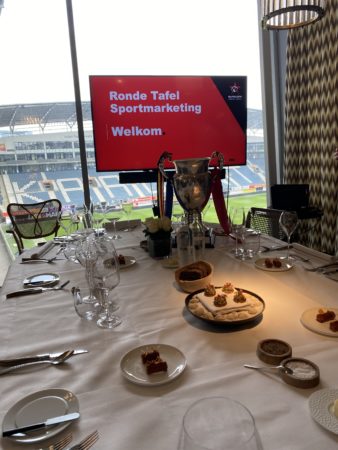 In the presence of the Belgian Cup and a large panel of 20 academics, representatives of federations, teams, partners/sponsors and marketing specialists, a lively debate was held on the future and ethics of partnerships in sport.
From an academic starting point and scientifically constructed keynote, the focus was on the role of sponsors, or rather partners. The debate on how content will determine the future of partnerships and the ethical aspect of it, provided interesting insights for all participants.
By facilitating open dialogues like this one, Napoleon aims to support its goal of becoming the most trusted and responsible operator in the entertainment industry.