Player is the victim of the proposed advertising ban
The proposed Royal Decree from Minister of Justice Vincent Van Quickenborne has clearly caused a great deal of controversy. At Napoleon Sports & Casino, we fully endorse the statement by BAGO (Belgian Association of Gaming Operators).
You can read the full statement here (in Dutch):https://bago.be/consument-eerste-slachtoffer-van-verbod-op-kansspelreclame/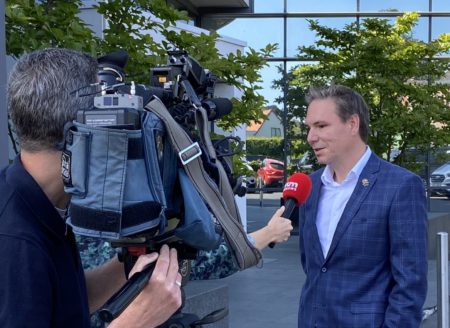 At Napoleon, the protection of the player has been our core value for many years, and an advertising ban will have exactly the opposite effect. Our messages around responsible gaming will be harder to reach the players, while they will be pushed into the arms of illegal and unsafe operators.
We can further clarify our approach regarding consumer protection with 3 actual investments that Napoleon is making.
1. To support our Responsible Gaming team, we are investing in Artificial Intelligence. This enables us to intervene quickly if a player displays risky behaviour.
2. With our partner football teams, we launched the Always Keep Control awareness campaign this year. We gave up our place on the shirts to underline the importance of playing responsibly. We extended this campaign to social media and LED boarding, among others.
3. As a Belgian company, we are proud of this anchorage and we support Belgian sports associations. We make good ethical agreements with them. For example, our logo is not printed on shirts in the youth collection.